We celebrate 30 years since our foundation
We validate your European patents in the Czech and/or Slovak Republic. In all technical fields. All translated texts a...
We comprehensive services including searches, submissions, assumption of the representation in case of provisional refus...
We offer comprehensive services including searches, preparation and submission of patent applications in accordance with...
We provide services in the field of obtaining the utility model protection for a technical solutionin the Czech and Slo...
We provide services in the field of obtaining a design protection for design in the Czech and SlovakRepublics and at th...
Contact an experienced patent attorney who will answer all your questions.
Protects your ideas, protects your future.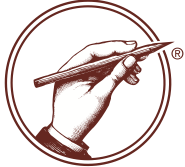 Patents and Trademark office
The TETRAPAT patent and trademark office was founded in 1990 by RNDr. Zdeněk Halaxová according to the then recent law on patent attorneys. First in Olomouc, since 2003 also in Prague. Since then, we have become a family business, where five members of our family work so far. All our people have many years of experience, appropriate education, technical, scientific and legal education. We are based in Prague 5 in Jinonická and in Olomouc in Ztracená. In the vast majority of cases, we work for our clients for a long time.